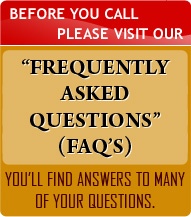 AST SPRING 2018 EMT Class, Feb 21st - May 09th
Class offered in conjunction with Oroville Adult School and begins FEBRUARY 21, 2018 and meets every....


See AST in action right here! Browse through our online collection of photos taken at various training classes throughout California.

Find out about upcoming events and interesting news items.
Law Enforcement Course List
AST has developed courses that enable AST trainers to come to your agency/facility and provide Federally and State mandated training and updates. This ensures that agency staff are current and in compliance with mandates. Courses are offered in ICS, SEMS and NIMS (consistent with Homeland Security Presidential Directive – 5), WMD/Terrorism, Critical Incident Management (for Operational Staff), Liability for First Responders, and other required training that meet or exceed the minimums mandated. On staff are POST Certified Police Canine Team Trainers and Evaluators to enable agencies to get Pre-service Training, Evaluations, and Updates for their Police Canine Teams. AST also offers many additional specialized training courses with qualified instructors. Please contact AST for other specialized training needs in addition to those listed here.